There's nothing like fresh green beans! This recipe is the perfect mix of sweet sautéed garlic and salty tamari. Feel free to use soy sauce instead if you are not sensitive to gluten.
The best part: it is simple, fast and your kids will be asking for more!
Garlic Green Beans with Tamari Glaze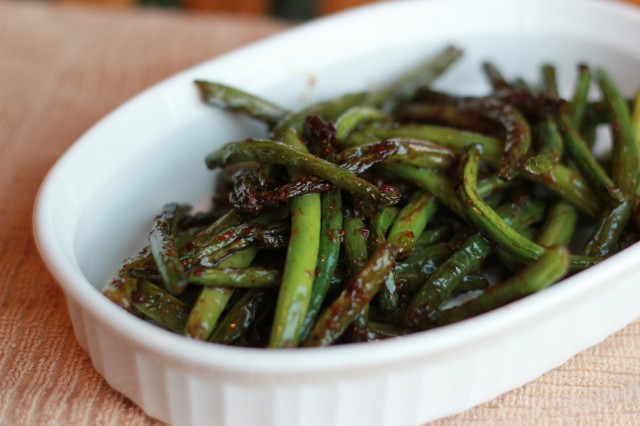 Ingredients
2 Tbsp. olive oil
3 cups fresh green beans, ends trimmed
3 cloves garlic, minced
2 Tbsp. tamari
freshly ground pepper
Instructions
In a large skillet, heat oil on medium heat until hot.
Add green beans and saute for about 5 minutes, stirring occasionally.
Add garlic and continue to stir until green beans and garlic are starting to brown and the beans are crisp-tender.
Add tamari sauce and stir to coat.
Season with freshly ground pepper to taste.
https://wholesomemama.com/recipe/garlic-green-beans-with-tamari-glaze/
wholesomemama.com
{ 2 comments }