There is nothing like fresh fruit! It is perfectly delicious all on its own in my opinion. Sometimes you just want a little something to make it extra sweet. The beautiful thing about this fruit dip is that it is all natural and you can feel good about dipping until your heart is content.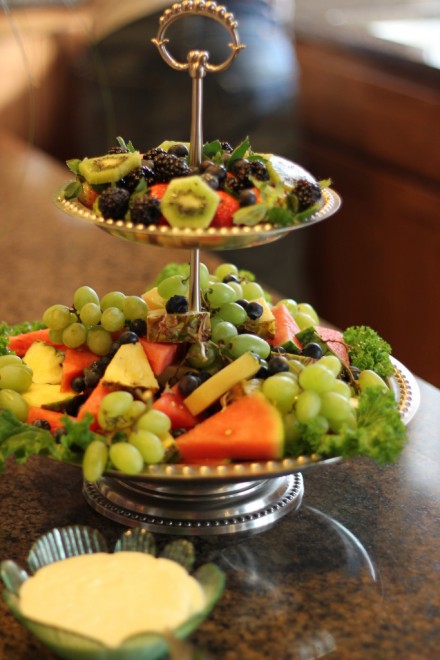 Fruit Dip
1 cup whole milk plain yogurt (I used Trader Joe's Organic)
1 tsp. honey (I use raw, local honey)
1 Tbsp. orange juice concentrate (I keep a container in my freezer that I use for all kinds of thinks like smoothies and salad dressings)
2 oz. Neufchâtel cheese (reduced fat cream cheese as it is creamier and easier to mix)
Soften the cheese, honey and orange juice concentrate by heating on the stove on low heat until combined and smooth. Remove from heat and let cool completely. Combine with yogurt and refrigerate until ready to serve. Best if chilled for at least 2 hours.
So simple, yet so delicious!
{ 2 comments }